The Great Canadian Trail is run by great Canadians who are not only passionate about the sport, but their community of Brantford. With hundreds of runners who have been training for the second-annual event, these 5k, 10k, and half-marathon races bring together participants from all walks of life to raise funds for the Canada Day Festival in their community.
Over 100 years ago, Canada birthed a passion for long-distance running on the east coast with Halifax Herald Modified Marathon. To honour that tradition, jogging-enthusiasts in Brantford came together on Canada's 148th birthday to kick off the race proudly sponsored by Kingwood Homes and organized by the City of Brantford.
"We were inspired by the passion these runners had for the community of Brantford which is why we threw our full support behind the Great Canadian Trail Run,"
says Adam DiTommaso, Contracts Manager at Kingwood Homes. "With them, we wanted to help achieve their goal of honouring Canada in memorable style with all their neighbours this July 1st."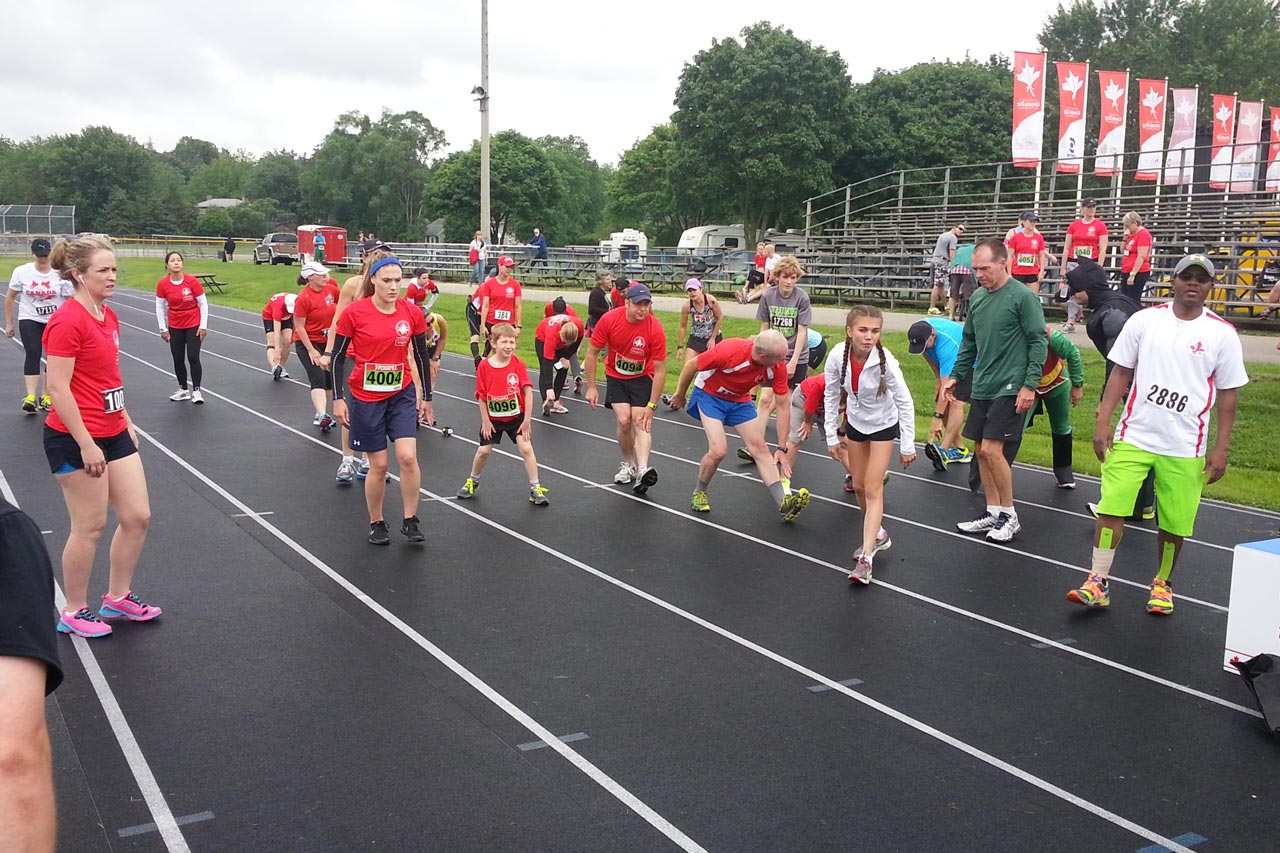 Runners warming up before the run
Lori-Dawn Cavin, Manager of Community Recreation with the City of Brantford, who was on deck with her colleagues assisting with the coordination of the race, sums up the event in her own words:
"The Great Canadian Trail Run was an enormous success! We are so grateful for the commitment demonstrated by Kingwood Homes. Having our run happen on Canada Day allows our participants the opportunity to celebrate their Canadian spirit while doing something they love... and having a title sponsor who is passionate about being Canadian… Running… and our Community, is very special to the City of Brantford. Thank you Kingwood Homes for being committed to quality and for allowing that quality to be shared with our event!"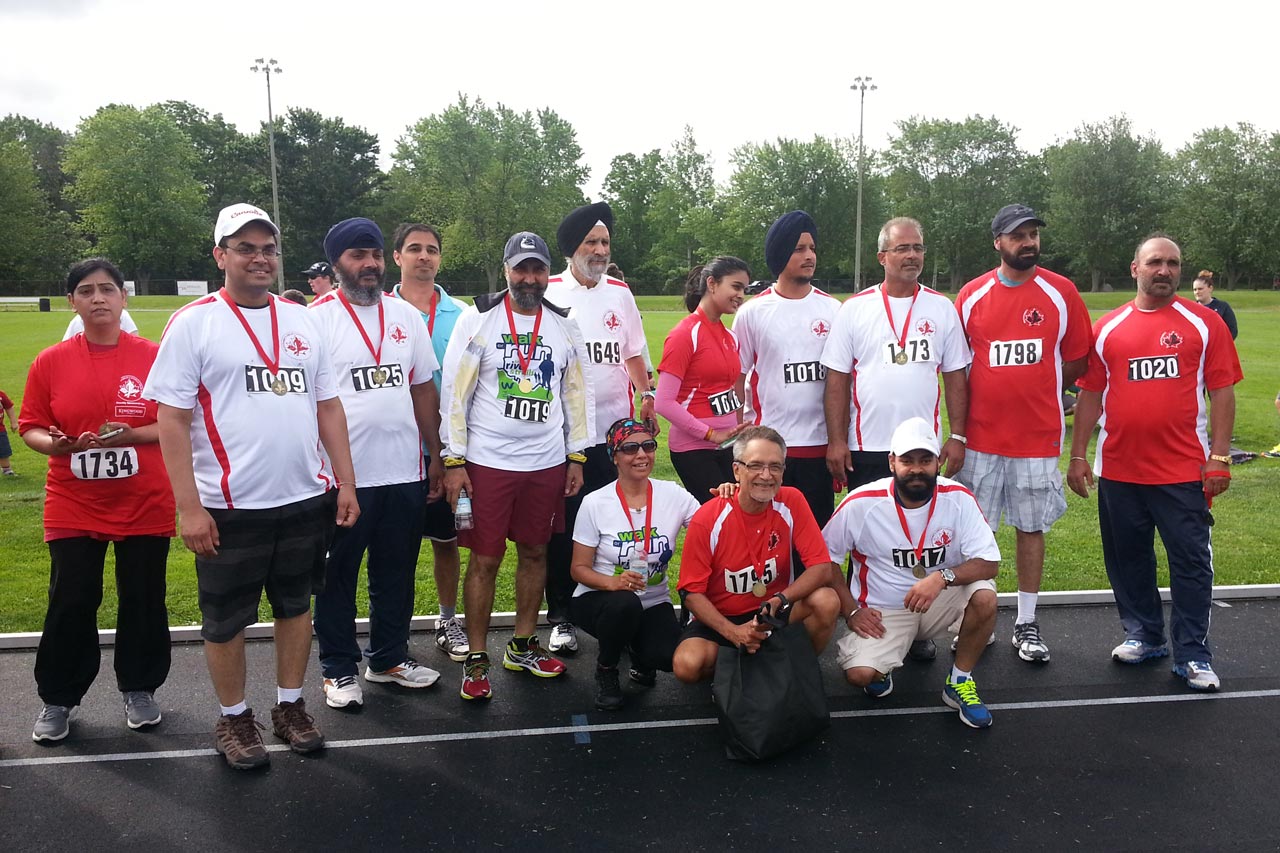 All runners made it to the finish line, but the true winners were the entire community of Brantford. Thank you to all those who attended and we can't wait to celebrate Canada's 149th birthday with you next July 1st.